Highlight option
Turn on the "highlight" option for any widget, to get an alternative styling like this. You can change the colors for highlighted widgets in the theme options. See more examples below.
Instagram
Instagram has returned empty data. Please authorize your Instagram account in the
plugin settings
.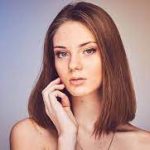 Annie Griffin
Annies cryptocurrency enthusiast whose everyday work is revolving around cryptocurrencies She enjoys writing articles and hopes to inspire others in his quest to bring this wonderful technology to the mainstream public.
Categories count color
Social Widget
Collaboratively harness market-driven processes whereas resource-leveling internal or "organic" sources.
ThemeForest